To create a strong bond between you and your best friend
Like humans, dogs need constant care and education — young or old.
Dog parents are looking for fun ideas on how to spend quality time with their dogs.
The inspiration for Dogo is Udra, whom Rasa and Tadas took from a shelter. She, like most puppies, was active and needed training. Her new parents enrolled her in a dog school, read books, and watched YouTube videos on how to best take care of her. Rasa, a veterinary doctor, and Tadas, software developer, saw an opportunity for an app that would help track your training progress and make dog training as fun as a game. That is how Dogo was born — the personalized, gamified dog training app. Udra is always ready to test our new features.
In 2019, Eliza, with a business background and experience in working at a few VC-backed companies, joined the team. Dogo secured the first investments and is now a strong team of 14 professionals.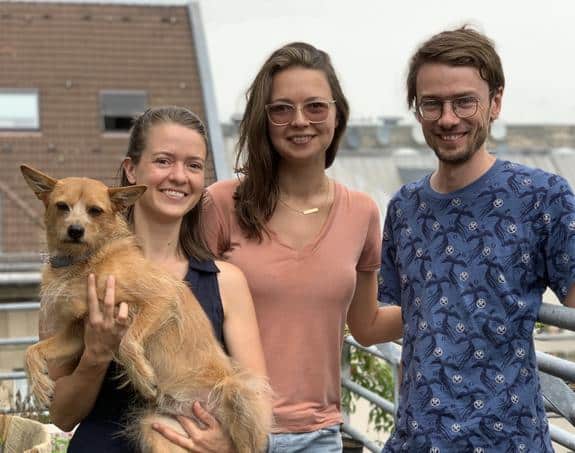 Pet
Our professionally tailored programs are curated by experienced dog trainers and veterinarians. Rasa, who leads the product, is a certified veterinary doctor specialising in internal and behavioral medicine with over 7 years of experience in the pet care domain.
Tech
We work with the most talented engineers and designers to innovate the user experience. Our engineers have built well thought through systems, worked at leading software companies, helped companies to scale from start to becoming unicorns. Our team of designers have previously worked at award-winning agencies.
Business
We believe that a company has many unique advantages and potential to grow when it has a diverse team. From various business experiences working at Germany's fastest growing companies like Rocket Internet to creative film industry, we will go to great lengths to become the #1 companion app.
So what is so special
about us?
Dogo is the personal dog trainer in your pocket.
We are the first dog training app offering personal feedback through video exams.